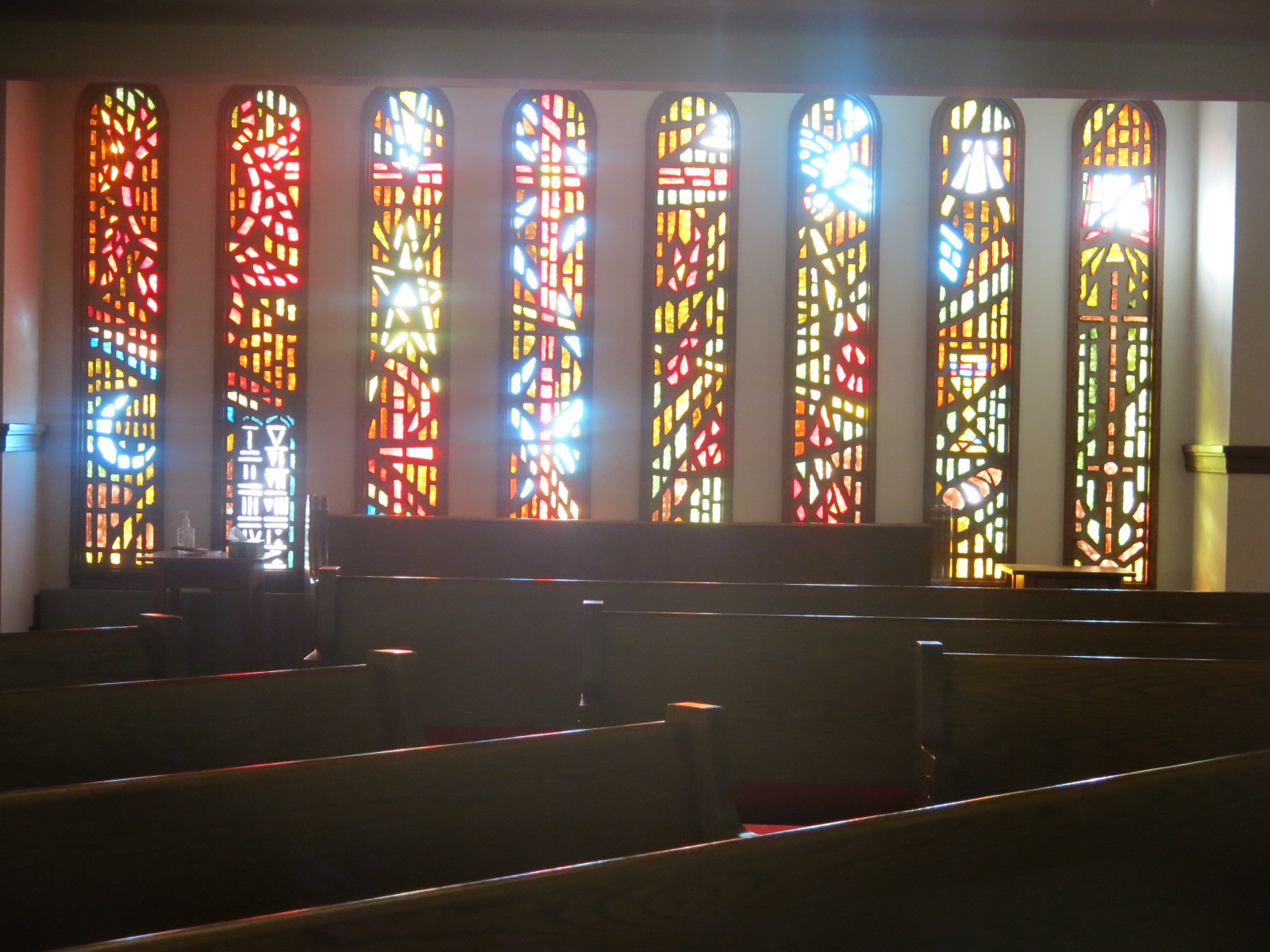 "I Will Endure The Darkness"
SUNNYSIDE UP MOMENT - MARCH 20, 2020
DAY FOUR OF THE CORONAVIRUS SHUTDOWN FOR US AT STACK 'EM HIGH PANCAKES AND SO FORTH
Today's "Sunnyside Up Moment" comes from my home O-H-I-O! I have always found inspiration as well as serenity in the old and beautiful church I grew up in. Of course the people are amazing, but even the building itself, the venerable carved wood, the domed ceiling, the stained glass.
Og Mandino once wrote, "I will love the light for it shows me the way, yet I will endure the darkness for it shows me the stars."
Feels poignant today.