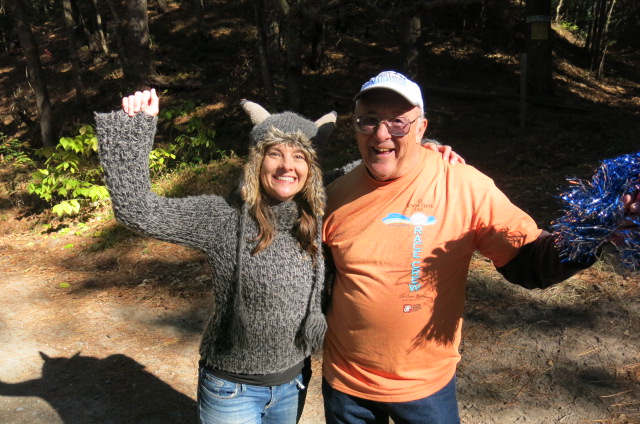 Serenity Now
SUNNYSIDE UP MOMENT - APRIL 9, 2020
DAY TWENTY-FOUR OF THE CORONAVIRUS SHUTDOWN FOR US AT STACK 'EM HIGH PANCAKES AND SO FORTH
Night before last furious thunderstorms took aim at Northeast Ohio. I was online just before midnight when I saw continuous posts from people in my hometown: "Headed to the Basement…" "This is Crazy Weather…" "Taking Shelter in the Basement…" "Is everyone okay out there?" From 600 miles away, I was helpless. I was unnerved wondering what was happening to my town, my friends, my parents.
The next morning a single injury had been reported, and the damage to property was significant only in small enclaves. My dad said the sky had been full of lightning all night, and the rain had come down in buckets. Just before midnight he had heard the foreboding roar of a freight train. Then the volume and the pressure receded just as quickly as it had raged. He knew for sure the tornado had bounced over the house. Captivated, I asked, "dad, what did you do?!" With a lilt in his voice he said, "honey, I pulled my covers up and went to sleep."
My father is prudent enough to know that he had already done everything he could to secure his spouse and his house. My father is humble enough to know that he controls neither the gale nor the gust. My father is wise enough to know that once the storm has passed so has the time for worry. In one stroke of simple lucidity, my father struck a chord. Serenity not only reveals itself where chaos and calm converge it is made manifest in our ability to know the difference.
I wasn't familiar with the second stanza of Reinhold Niebuhr's prayer until now. "Living one day at a time, Enjoying one moment at a time. Accepting hardship as a pathway to peace..." My dad didn't study theology in college. But his everyday acceptance of what will be, will be is a testament to his belief that all of our trials, old and new should be met with everyday grace. Accepthing the things we cannot change is a challenge, but it is also our choice.